NEED CASH NOW ? ! ? ! ? ! ? ! ? ! We want to buy your motorcycles,tractors, zero turn mowers,trucks, cars, or boats ! We buy estates !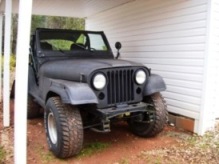 We buy ESTATES ,trucks, tractors, cars,boats, gold, coins, land, mobile homes ,4 wheelers, golf carts, motorcycles, zero turn mowers, tillers, and or ANYTHING else of value ! We are always looking for bargains and will purchase your item TODAY if you are willing to make us a deal!!!! WE PAY CASH THE SAME DAY ! If you need cash today, MAKE US A DEAL WE CAN'T REFUSE ! Email photos and price to john@garnershuntin.com or bring it by the store for really fast sale.
FOR SALE 2016 Can Am Outlander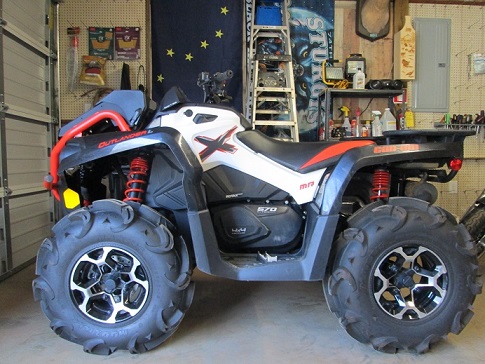 2016 Can Am Outlander, 4x4 , 570 engine, LIKE NEW , snorkel kit, crash bars, Red accents, digital meter, High Rise tires, custom wheels, lifted, one owner. $ 7,000.00
FOR SALE 1997 Ford F150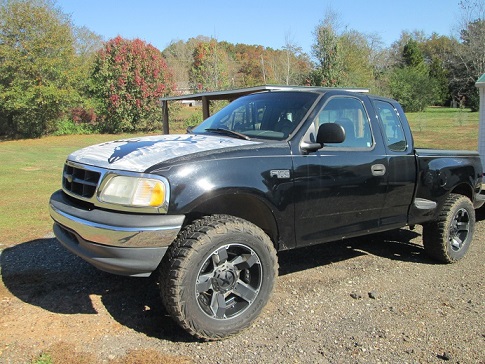 1997 Ford F150, Less than 2,000 miles on a NEW ENGINE, new battery, new radiator, lift kit, 35x12.50x20 inch tires, automatic, cold air, tilt, cruise, step side, custom aluminum hood, take this truck any where, only selling due to buying a new truck. $ 6,500.00
Garners Firearms and Archery
Garner's Firearms and Archery is your one stop shop for all of your firearms and archery needs. We are conveniently located at 701 W Main st Easley, South Carolina. Our products and services include:


Hunting Gear

SC Concealed Weapons Permits

Aerial Property Scouting Service

Hunters Education Classes

Boaters Education Classes

Full service Archery Shop

Real Estate services for the sportsman minded

Products We Carry In The Store
---
Pistols
Armscor, Armalite, Bond Arms, Charlesdaly, Bushmaster, Calico, CZ, Detonics, EAA,FN, Pheonix Arms,Glock, Bersa, Smith & Wesson, Hi-Point, Charter, North American Arms, colt, Springfield, Rock Island, Keltec, Ruger, Beretta, Browning, Dan Wesson, HK, Heritage, Kahr, Para, Magnum Research, Rossi, Sig Arms, MPA, Taurus, Walther, Taylor's, Thompson/Center.
Long Guns
Anschutz, Chipmonk, FN, H&R, HK, Hi-Point, Howa, Keystone, New England, Smith&Wesson, Savage, Ruger, Marlin, Mossberg, Beretta, Browning, CVA, Remington, Thompson/center, Stevens, Henry ,Escort , Armalite, Stag, Rock River, DPMS, Bushmaster, Winchester, Rossi, Century Arms ,Colt, CZ, Howa, Keystone Arms, New England, Puma, Tennessee Guns, Tri-Star, Weatherby
Huntin Supplies
Ammo, Tree-stands, scopes, knives, archery, black powder, muzzleloaders, targets, stun-guns, mace, binoculars, cleaning kits ,arrows, calls, sun glasses, 4-wheeler accessories, holsters, decals, camo, reloading equipment, scope mounts and rings, spotting scopes, muzzleloader supplies.